Glensheen
book by Jeffrey Hatcher
music and lyrics by Chan Poling
July 6–July 30, 2017
A crackling musical with a wicked edge
The blockbuster hit musical returns to History Theatre this July! 
1977.  An heiress, kind and generous, is  found dead in her bed. Her night nurse, lying lifeless on the staircase. A robbery? A clumsy break-in? A conspiracy? A scandal! The Congdon family tragedy splashed across the headlines of every newspaper in Minnesota. But what really happened on that fateful night at the Glensheen Mansion? Whodunit?
Witness this dark musical that tackles the tale with wicked dialogue and evocative music.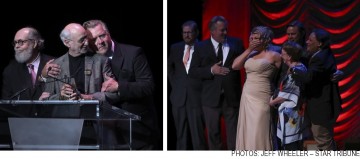 'Glensheen' wins IVEY for Overall Excellence (2016)
"Glensheen," the smash musical by composer/librettist Chan Poling and bookwriter Jeffrey Hatcher that starred Jen Maren as Marjorie Caldwell, the would-be heiress caught up in the notorious Congdon murders. Staged by Ron Peluso, "Glensheen" sold out two runs at History Theatre. Read more
Read the Rave Reviews:
Learn more about Glensheen:
Listen/Watch promo videos for Glensheen: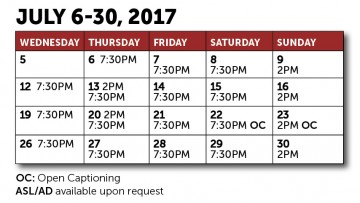 Patrons 30 years old and younger
Please note: Patrons 30 and younger must show proof of their age in person at History Theatre. Purchase tickets by phone or in person anytime during regular box office hours. These tickets are not available online.