Raw Stages 2018

$15 per reading/$30 Raw Stages Pass 
RAW STAGES New Works Festival is a workshop process in which playwrights work with professional actors, directors, and dramaturgs to develop their script, and it's often the first time playwrights have the chance to hear their work out-loud.  To reserve your seat, call the box office at 651-292-4323 or buy tickets online
January 11–January 14, 2018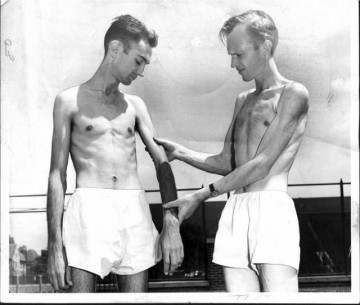 Starved

Thursday, January 11, 7:30pm

by Richard Chin

Directed by Anya Kremenetsky

During WWII, conscientious objectors test the limits of their willpower by volunteering for a controversial University of Minnesota experiment on starvation. 

Photo credit: Volunteers Gerald Wilsnack and Marshall Sutton, c.1945. Image is from the Minneapolis Newspaper Collection, Hennepin County Library Special Collections.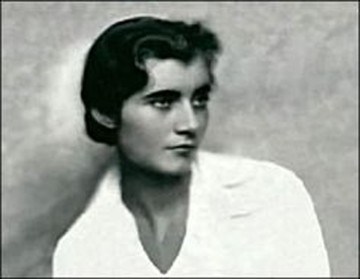 The Spy Musical 
Friday, January 12, 7:30pm

by Laurie Flanigan Hegge with music by Robert Elhai

Directed by Ron Peluso

The daring and ingenious Betty Pack - a Minnesota-born socialite turned secret agent - uses her seductive charm to change the course of WWII.

Photo credit: Amy Thorpe, late 1930s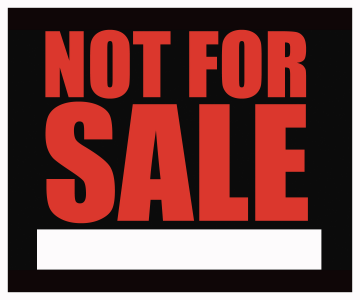 Not For Sale 
Saturday, January 13, 2:00pm

by Kim Hines and Barbara Teed

Directed by Richard D. Thompson

In the 1960s, a Minnesota realtor loses everything in his attempt to sell houses to minority families in all-white neighborhoods.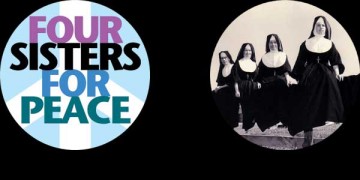 Sisters of Peace 
Sunday, January 14, 2:00pm

by Doris Baizley

Directed by Ron Peluso

Four Catholic nuns and real-life sisters Jane, Brigid, Kate and Rita McDonald take to the streets to stand up against injustice – with plenty of singing, Irish humor, and several stops in jail along the way.

Photo credit: Sisters of St. Joseph in Minneapolis, Minnesota. The McDonald Sisters in 1961 visiting their parents' farm (© K.J. McDonald)